WATERPARK [41]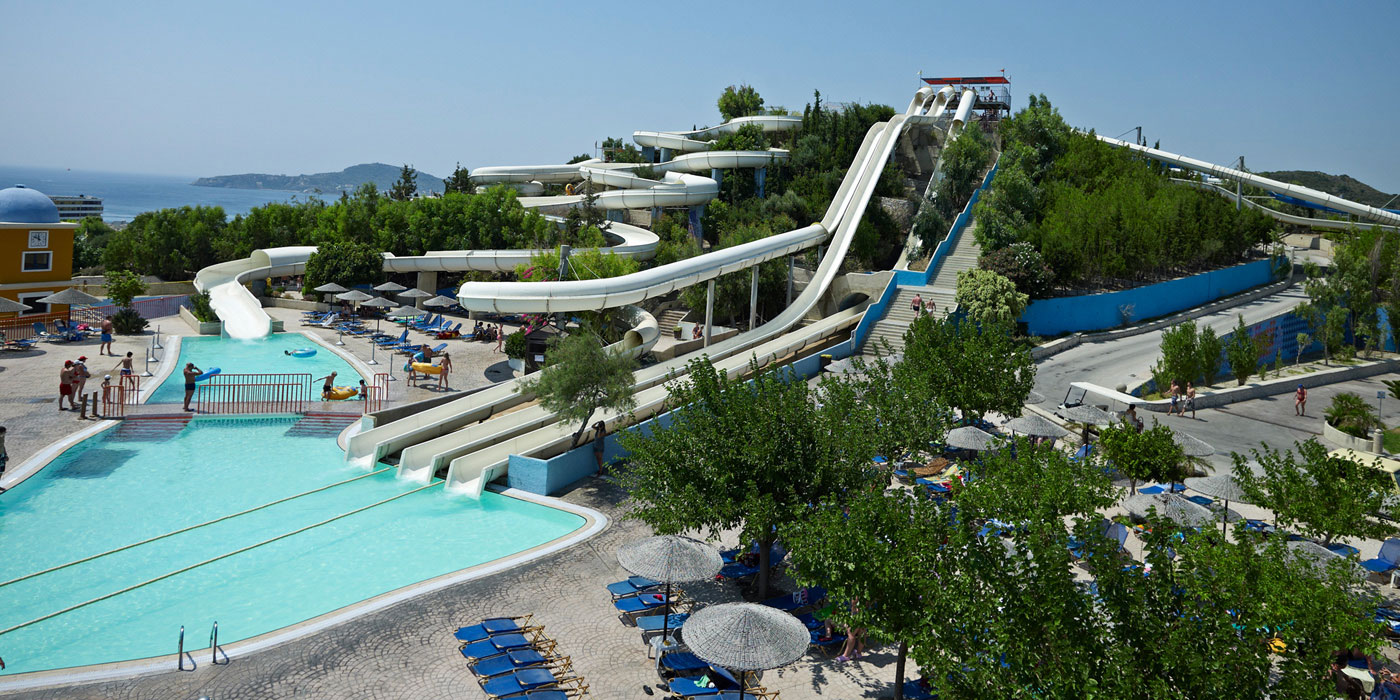 ON OUR MAP: 41
Built amphitheatrically on an area of 100.000 sq.m, offers a big selection of slides for all ages. Extreme speed slides, open and closed slides, Twisters, Black Holes, Turbo, Free Fall and Kamikaze slides.
On the east coast of the island, near Faliraki resort, 12km from Rhodes center.
It is easily reached, has spacious parking area. Free bus transfer from the city center and San Fransisco church.
► A taxi called to pick you up frοm the hotel will charge €20. You can ask the driver to bring you back whenever you decide to return, by texting through your tablet or your phone. Any other taxi will charge approx. €17.
► TAKE THE BUS. €3. The bus-stop is a 5min. walk from the hotel & the ride lasts 15min. Press on the links below:
FREE BUSES TIMETABLES "PAY" BUSES TIMETABLES