RHODESCAPE OUTDOOR ACRTIVITIES [33]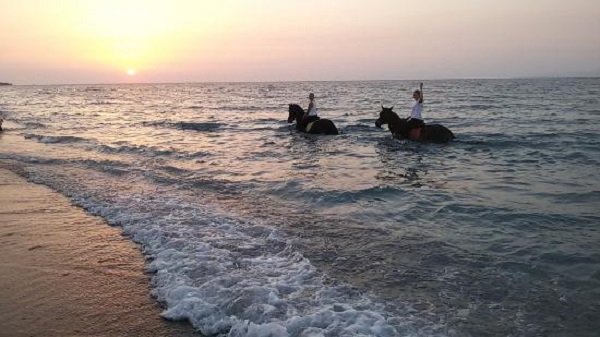 ON OUR MAP: 33
Lovely local enthusiasts, nice young people to be with, will show you "true" Rhodes and offer you a unique alternative experience.
They all hold degrees in various fields such as Geography, Forestry, Environment and Education.
See places and do things that average visitors miss. Go for lovely walks, ride horses in the sea, collect rare herbs and flowers, make unique photos.
Try archery, kayaking, sailing, squba diving, hiking and rapelling.
Have lunch in "out of the way" small restaurants where simple food is prepared with local, fresh products.
The same people own and run the Rodescape Adventure Park, part of which is the beautiful reservoir lake of Apollakkia.
You may even choose to spend a day (or more) there. Accommodation facilities, although less than luxurious, are always clean and you will have a great time with people willing to show you the best of Rhodian nature.
74 km from Rhodes town
Both navigators: Tap on

for walking,

for driving. Google Maps: not reliable when driving