ARIONOS Square [12]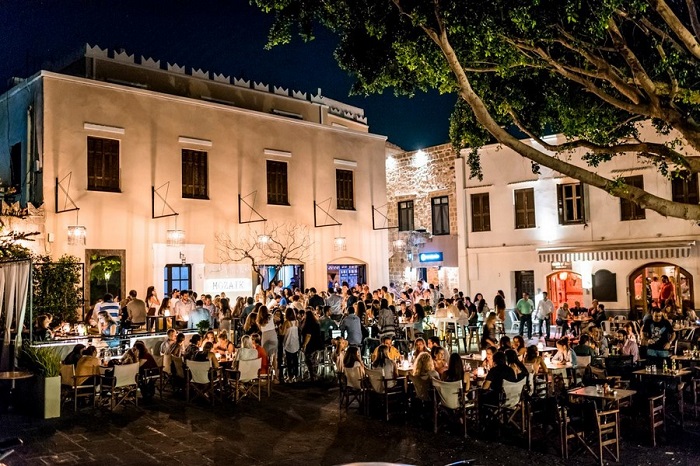 ON OUR MAP: 12
A beautiful square, with a mosque and the old hamam building (turkish steam baths).
There are is number of bars around it to choose from. One can sit inside or out.
A lovely place to spend some relaxing hours during the daytime or night.
You can have a coffe and a snack in the shade, a light dinner in the night, or drinks after dinner.
Sometimes bands perform in one or more of the bars.
We say: €€€ • 8/10
ADDRESS: ARIONOS Square, Old Town
Both navigators: Tap on

for walking,

for driving. Google Maps: not reliable when driving