DIMITRIS Beach Cantina [93]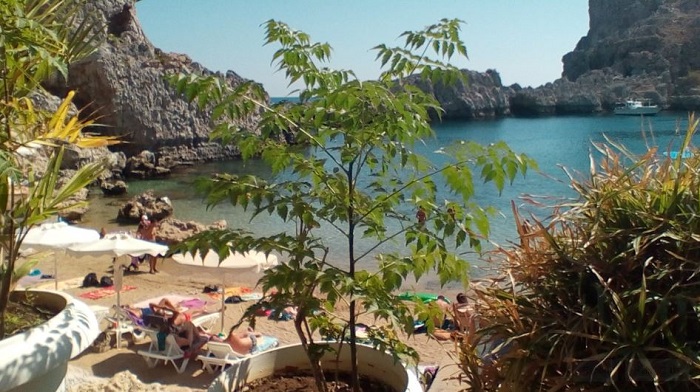 ON OUR MAP: 93
Good, simple food. Fresh vegetables, fish & meat.

Right on the "not-so-busy" sandy beach

of St. Paul's Bay.

Drinks, lunch & dinner. All hours.

Open April to November.
We say: €€€ • 8/10 TripAdvisor
ADDRESS: St. PAUL'S Bay
Both navigators: Tap on

for walking,

for driving. Google Maps: not reliable when driving.