George Triantafyllou: Icon & Fresco Painter  [13]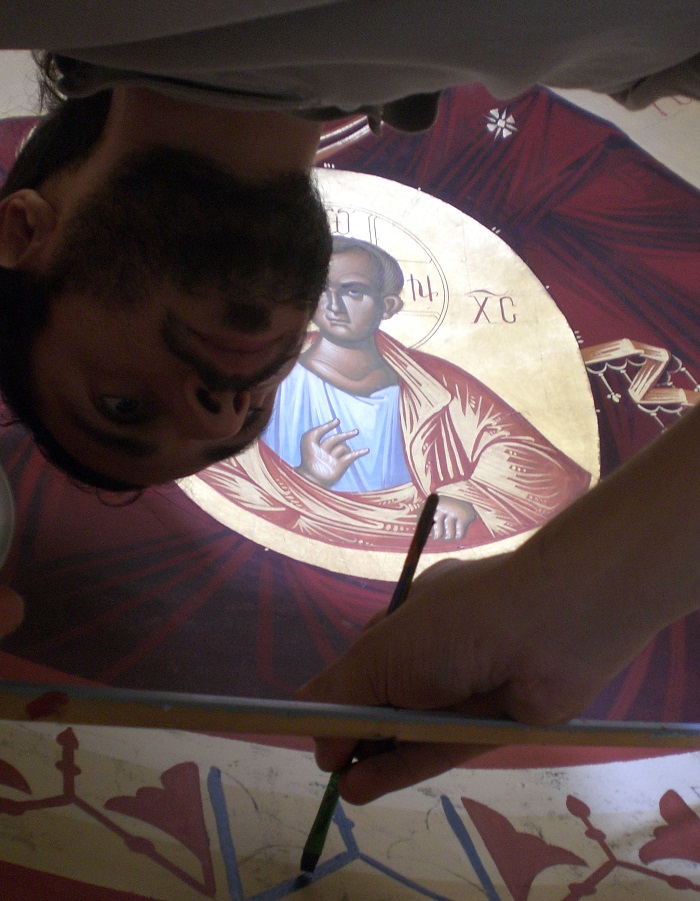 ON OUR MAP: 13
George was born in Rhodes and was introduced to the Byzantine art of Iconography at the age of 16.
He studied at the state school of Meteora and worked with famous masters.
Working professionally since 1998 George has completed murals in dozens of churches and chaples and painted hundreds of portable icons. His work has found homes in Greece and abroad.
During the last five years he is very actively involved in reviving the art of fresco.
George teaches several techniques of the Byzantine art of iconography including fresco to small groups and individuals of all levels.
George's workshop is just behind the Hotel / MOBILE: +30 6974876272