RHODES MEDICAL CARE - KRITO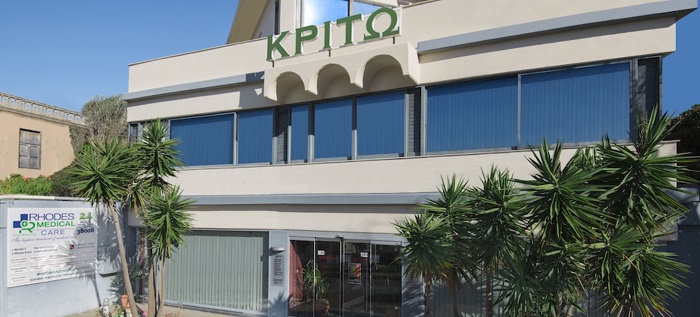 (not on our printed map)
Covid tests on-site
In case a PCR or Antigen test is required before your departure
► If no arrangements have been made, you can take the test in the hotel.
Thanks to our agreement with Rhodes Medical Care, you only need to let us know as soon as you can.
An appointment for sample collection is booked at least 24 hours prior to the day and time you wish

The result will be sent to your email address within 24 hours

Rhodes Medical Care charges your credit card with €100 per PCR or €50 per Antigen test
► Alternatively, you can visit their clinic to take the test. The charge will be €60 or €10 per PCR or Antigen test respectively.
Our tablet is pre-programmed to show you the way. We can help you make an appointment and provide the details you need
► If your test has already been arranged, we will help you find your way to where your sample collection will be done.
---
Rhodes Medical Care (KRITO Building)
3 Ioannou Metaxa Str.
Rhodes, 85100, Greece
T: +30 22410 38008, +30 22410 30020
F: +30 22410 31323
E: ethemeli@otenet.gr
Both navigators: Tap on

for walking,

for driving. Google Maps: not reliable when driving