ARCHAEOLOGICAL MUSEUM [01]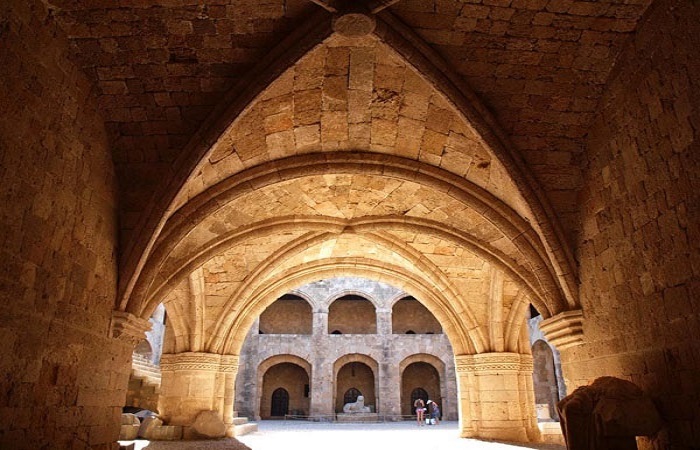 ON OUR MAP: 01
The Archaeological Museum of Rhodes is housed in the building of the third hospital of the Knights of St. John.
Bioclimaticly designed and built in 1440, its botanical gardens provided the necessary plants and herbs used by the Knights for curing their patients.
Important findings from different parts of Rhodes and the surrounding islands are exhibited on a permanent basis in this magnificent building, while temporary exhibitions take place quite often.
HOURS: April - Oct. 08:00 - 20:00 (all days)
Nov- Mar 08:00 - 15:40 (except Tuesdays)
ENTRANCE (just the Museum): € 6
"PACKAGE TICKET" : €10. It covers the Arch. Museum, Palace of the Grand Masters, Our Lady of the Castle and the Decorative Arts Collection.
ADDRESS: Alexander's Sq., Old Town / TEL: 22413 65257
Both navigators: Tap on

for walking,

for driving. Google Maps: not reliable when driving