TSAMBIKA MONASTERY [68]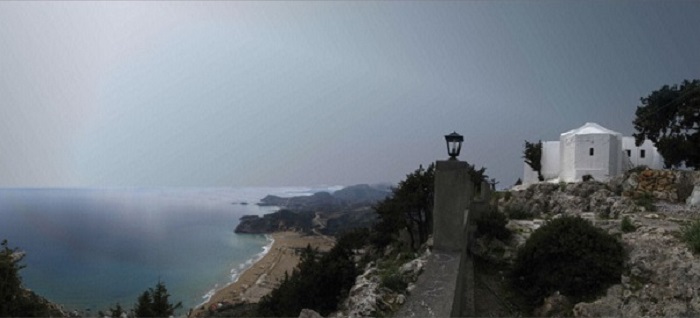 ON OUR MAP: 68
A tiny, Byzantine church located on the top of a hill with breathtaking views. It's perched high at 300 m with views both north over Kolymbia and south over Tsambika beach until Lindos.
The church was built by people of the area, after an icon of Virgin Mary (said to be miraculous) was found in a nearby cave by a shepherd.
The road to Tsambika monastery turns off the main road, some meters before the road to Tsambika beach. It will take you half way up the hill.
After this point, you need to walk up the 350 steps.
Legend has it that ladies having problems with conceiving can benefit by walking barefoot up the hill to pray.
Ladies of all faiths from all parts of the world visit the church in surprising numbers.
ENTRANCE: Free
26 km from Rhodes Town
Both navigators: Tap on

for walking,

for driving. Google Maps: not reliable when driving