ANTHONY QUINN & LADIKO BEACHES [64]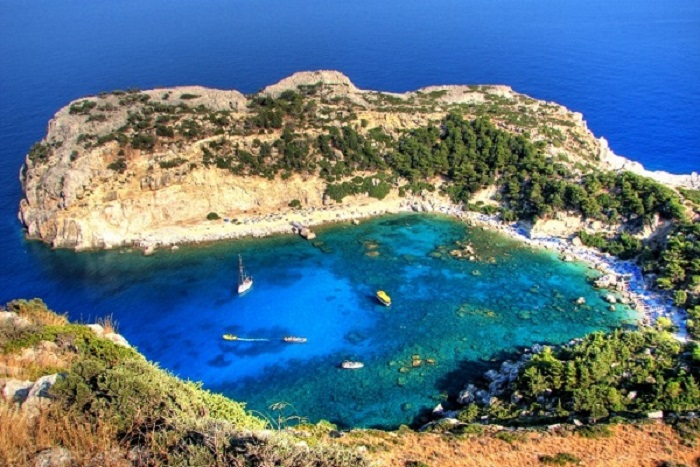 ON OUR MAP: 64
After filming 'The Guns of Navarone', actor Anthony Quinn promised to create here an academy for artists and film-makers. His name "stuck", although the center never happened.
Anthony Quinn beach is on the east coast, sixteen km south of Rhodes Town. A stairway takes you to the narrow beach with sand, pebbles and some rocks. Services include sunbeds, umbrellas and a restaurant. Very popular, it tends to get crowded in the summer months, especially in July and August. The gorgeous underwater scenery makes it one of the best areas in Rhodes for snorkeling.
A few hundred meters to the south, is Ladiko beach, very similar in every way to Anthony Quinn's.
Both beaches are very popular and crowded during June, July and August. They are better visited after 17:00, for cool quiet evening swims.
16 km from Rhodes town
Both navigators: Tap on

for walking,

for driving. Google Maps: not reliable when driving