AFANDOU BAY [66]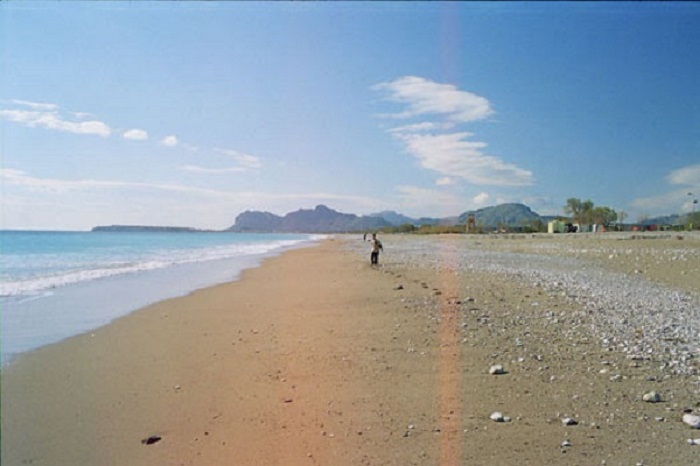 ON OUR MAP: 66
Afandou bay, one of the longest on the island, is 19 km to the south of Rhodes Town. The 4 km stretch of beach is covered by course sand and pebbles. Crystal clear and fairly shallow water, perfect for swimming, snorkeling and water sports.
One can easily find a spot to be quite far from everybody else.
There are sunbeds, umbrellas, beach bars and water sports facilities in several sections of the beach. There is a small number of restaurants and cafés.
Try the excellent traditional dishes of FRESKO RESTAURANT.
19 km from Rhodes town
Both navigators: Tap on

for walking,

for driving. Google Maps: not reliable when driving