STEGNA BAY [70]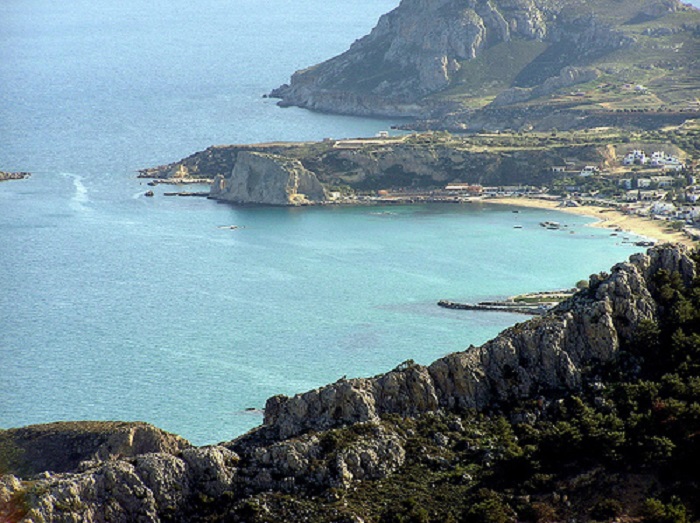 ON OUR MAP: 70
Stegna is located on the east coast of Rhodes, about 35 kilometers south of Rhodes town.
The main beach is a 700m long, sandy with some shingle and crystal clear water. It is never too crowded. Sun beds and umbrellas are available for hire. Parking is no problem.
Several restaurants and cafés are close to the beach. We prefer PERIYALI. It is the blue one at the very end of the beach. Look it up on Eat & Drink.
Their media
32 km from Rhodes town
Both navigators: Tap on

for walking,

for driving. Google Maps: not reliable when driving