FOURNI BEACH [53]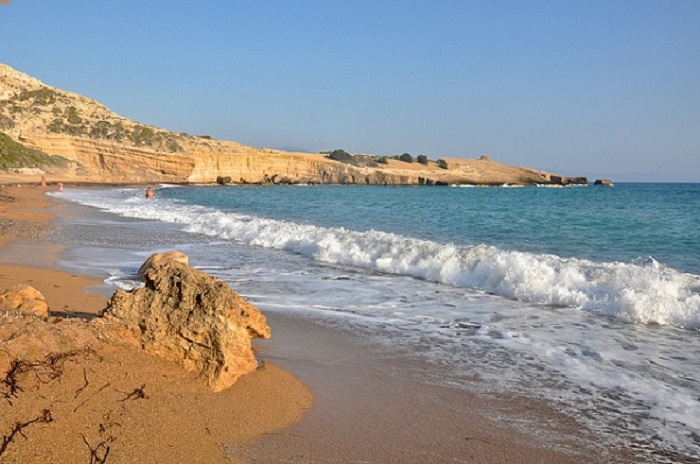 ON OUR MAP: 53
Fourni beach lies below the castle and the village of Monolithos, on the southwestern coast of Rhodes. It is beautiful and peaceful, in rough surroundings.
The sand and pebble beach offers sunbeds, umbrellas, showers and a toilet (only when the small beach café is open).
From time to time naturists visit the western end of the beach.
Follow the coast to the righ to discover places that few people go to.
Walk to the left, follow the narrow path that takes you over the cape either just for the view, or to climb down to the caves on the other side of the hill.
You can reach Fourni by car, following a twisting mountain road from the castle. It is a 8-9 min slow drive.
Best restaurant nearby: OLD MONOLITHOS in Monolithos village.
78 km from Rhodes town
Both navigators: Tap on

for walking,

for driving. Google Maps: not reliable when driving