AGIA MARINA BEACH SYMI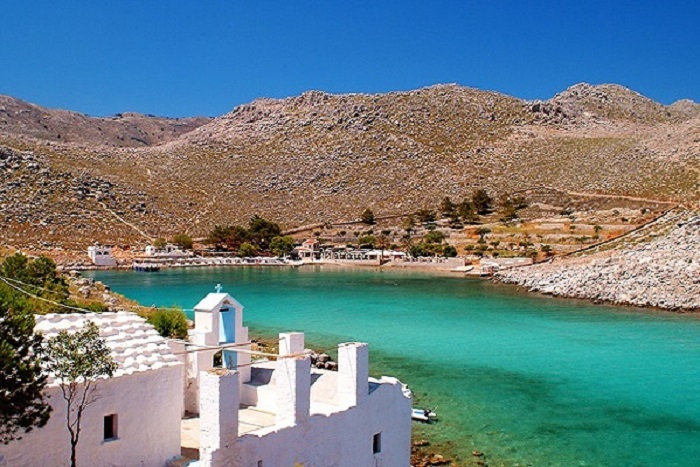 Agia Marina can be reached on foot or by water-taxi from the harbour or Pedi Bay.
If you are in Symi on a day-trip, you only option is a boat taxi. As soon as your ferry docks at Symi Port, check the taxi-boats timetables.
It has a taverna, sunbeds and umbrellas for hire. You can buy a drink from the bar and relax on the terrace. There is a picturesque chapel on a small island which is very popular as a wedding venue.
The water is incredibly clear; great for snorkelling and and safe for children.
45 min walk from Pedi beach or boat-taxi from Yalos or Pedi